Tank Wars Original
Click here to download Tank Wars and the manual zipped
---
About
Tank Wars is a game in the genre of turn-based strategy using projectiles. E.g. Worms, Bomb and Scorched Earth. The game was created in Qbasic and was made by Andrew Frost.

Download Agreement
1. By downloading TANK WARS you MUST sign the guestbook or say something via email.
2. You are ALLOWED to play this game and share this game with other people. BUT you are not allowed to reverse engineer, decompile, edit etc my game without permission.
3. Failing the terms above can mean that the CEO of Antz Entertainment can give you law suits, eternal back luck, sleepless nights and even steal your soul...

Problems
If this occurs please email me and tell me what you did prior to downloading, what your browser is, what downloading program (if any) your using and also what sort of error occured. I will try to help you out as soon as possible.


---
---
Pics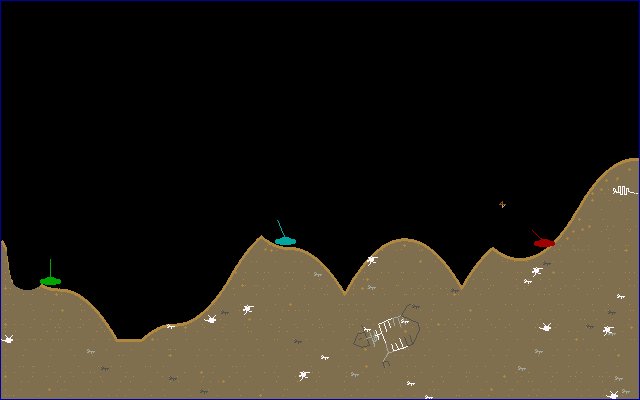 Fancy a day out at the beach?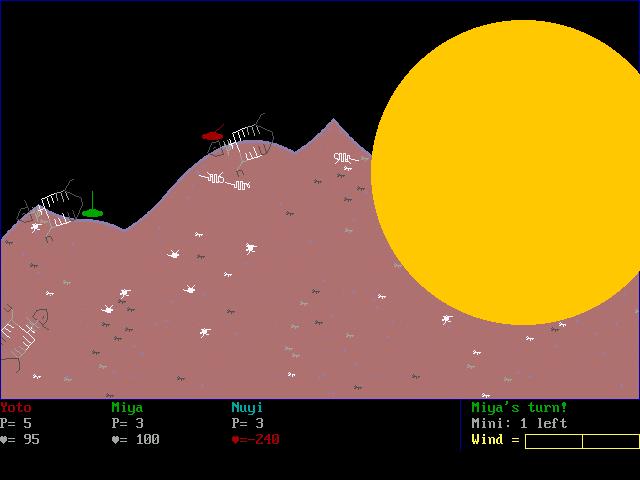 A-Bomb anybody?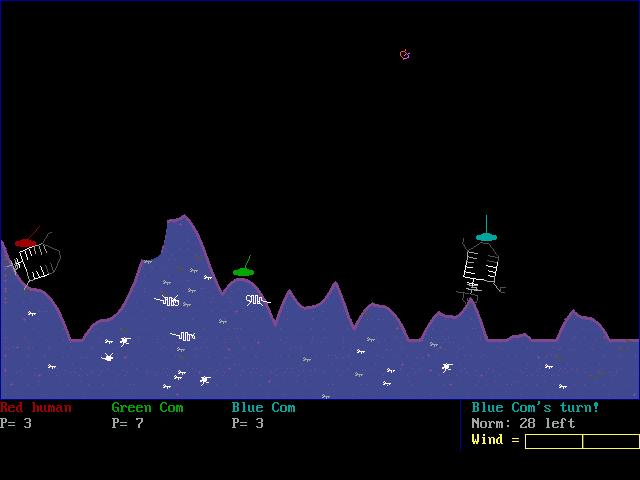 Spooky level this one is...
Head for the hills! No wait it's even more dangerous there!?!
Anyone up for mountain climbing?
---
Tank Wars News
Tank Wars now has a sequel!!!
Click here
to find out more...